Our Vicar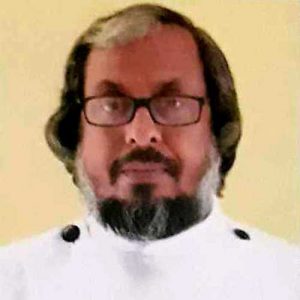 Bethel Mar Thoma Church Sydney Inc.
368 Punchbowl Rd., PO Box 36, Belfield, NSW-2191
Ph: 02 9703 5651
Mob: 0400 221 158
Vicar's Message
'Let your light shine before others, that they may see your good deeds and glorify your Father in heaven' (Matthew 5:14).
In the 30 years since its formation, the Bethel Mar Thoma Parish has witnessed and established one of the most influential diasporas in Sydney. The unique identity as an 'Eastern Reformed Church', in the traditional lineage of Syrian Christian Churches, the Mar Thoma Church stands closer to both traditionalists and Evangelicals. The Mar Thoma church is evangelical in its faith, traditional in its framework and missional in its reflections. As long as faith keeps us inspired, challenged and motivated, we will eliminate divisions to develop strong bonds and nurture relationships. Sydney has become the preferred destination for people from South East Asia, as the government respects multicultural migrants and the country becomes polyphonic.
Mathew 5:14, is not merely a compliment to the church but a responsibility given to each of its members to reflect the glory of our heavenly Father through our actions. This land has given us an abundance of opportunities to enhance our lives, and we must reciprocate that light; meaning receiving and reflecting (paying it forward).
Why are we so essential? At one level, our significance lies in our being (our mindset), not just as individuals but as the 'Marthomite' community. Abraham Lincoln said, ' I am a success today because I had a friend who believed in me, and I didn't have the heart to let him down'. Our success is not in the way we plan our upper mobility by regulating and being mindful, but by being faithful to God and to assimilate into the community, which helps us worship and see God better.
Our Parish continues to grow at a rapid pace with new members coming in every month, thereby also adding valuable resources that can & will be deployed for the benefit of the broader community.