Yuvajana Sakhyam
The Mar Thoma Yuvajana Sakhyam was organized with a view that all the young people in the Church should accept Jesus Christ as their Savior and Lord, and bear witness to His saving power. The Yuvajana Sakhyam was formed with a fourfold program of "Worship, Study, Witness & Service".
"Don't let anyone look down on you because you are young, but set an example for the believers in speech, in conduct, in love, in faith and in purity –Timothy 4:12″
Bible Study
The Youth Group conducts a Bible Study at 11:30AM every Sunday. In these sessions, we seek to study and understand God's Word so that we may apply it in our own lives, renew our hearts and minds, and grow in spiritual maturity.
Community Outreach
As a Youth Group, we love to lend a helping hand and get involved in community activities or volunteering efforts that enable us to contribute our time, talent and resources to give back to our communities, promote worthy causes and help others who are less fortunate than we are.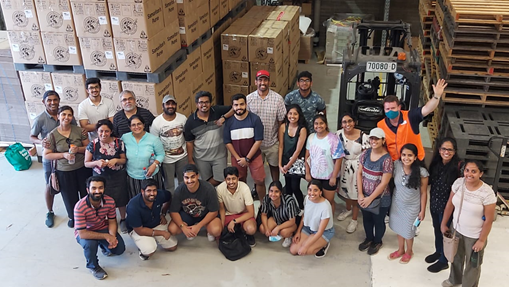 Catch Up & BBQ's
We organize regular catch ups for our Youth Members which take place outside on a sunny day and over a barbeque. We usually have special guests or senior members of the Church deliver some very interesting talks during these catch ups and we also participate in fun games and team-building activities that enable us to build strong relationships with each other.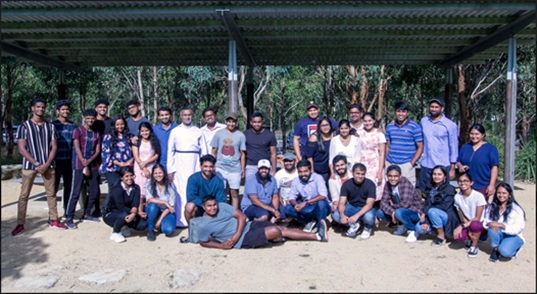 Youth House visit
We conduct regular house visits to the residences of our Youth Members to give them an opportunity to foster bonds and share fellowship with each other in a relaxed setting outside of Church, as well as an opportunity to meet and get to know the host family members. The visits usually involve participating in ice-breaker games, team-building activities, singing songs, engaging in thought-provoking discussions and sharing food. We often use these visits as a platform to get to know more about each other, share our thoughts, ideas, opinions and faith-journeys, and engage in thoughtful and meaningful conversations on a wide range of topics.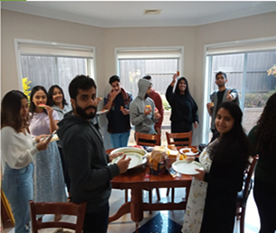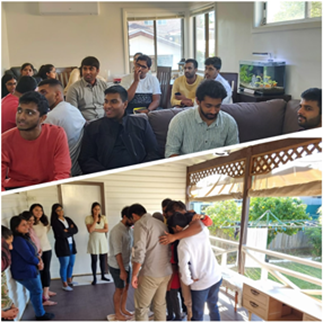 Virtual Meetings
Where we are unable to meet in person, we ensure that we conduct regular virtual meetings, talks or conferences via Teams or Zoom. We organise monthly virtual talks for our Youth Members which touch on a wide range of different topics including mental health, relationships, the origin and history of the Mar Thoma Church, etc. Our Annual National Youth Conference will also be held virtually this year
Worship
The Youth Group coordinates and conducts the 10 AM Worship Service on the 4th Sunday of every month. We actively participate and take on different roles during the Service.